Every team can have its stars, from LeBron in the Lakers to Ronaldo in Juventus, players which you will always be paying attention to. These types of players can turn the tides in a match, no matter the sport.
There does not need to be one single player, particularly in sports such as soccer and football. When there are over 20 players on a field, you can expect at least a couple of them to step up and help the team win the match.
The Minnesota Vikings have their own players, particularly those which one should keep an eye on. The 2021 season brings new challenges so here are the 5 Vikings' players which can help overcome them.
Justin Jefferson – Receiver
Jefferson was acquired in 2020, and in his rookie year, he already proved that he was a force to be reckoned with. His ability to receive balls thrown to him are very good, exceeding 70% of balls caught. He crosses 16 yards per reception, making him a formidable opponent and an amazing player who can elevate the team.
Though, with how Jefferson is playing, the pressure is on the defense, who have to step up their game and stop the opposing teams. This will provide Justin with more windows of opportunity, while also keeping the opposing teams down.
Dalvin Tomilson – Defense
When a good defense is necessary, one can expect Tomilson to be there and tackle the attacking team's players. At 318 pounds, Tomilson is one of those players who you simply cannot ignore, unless you find a way to get past him. His height, however, makes his reach better. At 6ft 3, he can stop almost anybody and his signing is part of enhancing the Vikings' lacking defense, to put it lightly.
Danielle Hunter – Defense
More defense is better in the case of the Vikings. After their 2020 season, nobody can blame the management for wanting to up the defense. Alas, Hunter was out of commission for the 2020 season due to a disc surgery in his neck. Being one of the best pass rushers in the league, his absence was felt.
He was a large part of the reason as to why the defense failed in 2020, but his return in 2021 will make the wall in the back a lot better.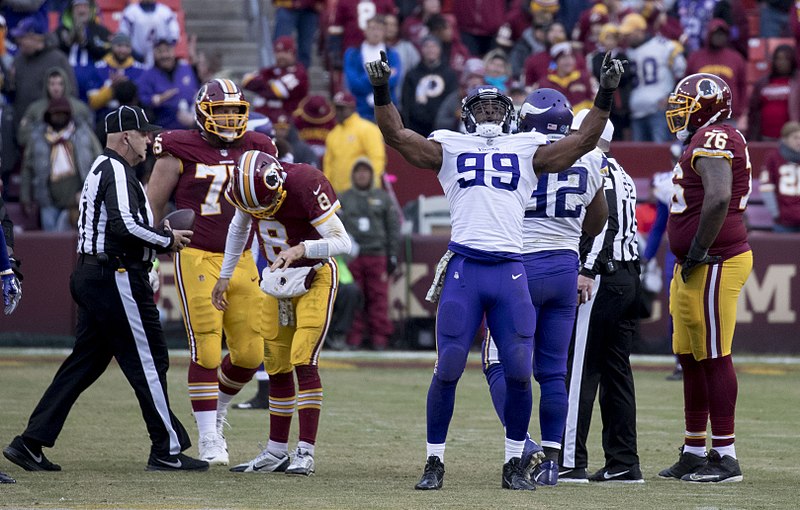 Dalvin Cook – Running Back
Two Dalvins and still no amazing results? That is most likely to change. This Dalvin, Dalvin Cook, is a running back, and one of the better ones in the league, if not the best one. This makes the attack of the Vikings something to be scared of. Cook is a great running back. He gets his yard stats without much effort. All that is needed of him is to remain in his current, already top shape.
Kirk Cousins – Quarterback
Quarterbacks are often star players in football teams and in this team, but in this team, it is not the case. Cousins is often a good enough quarterback, one with whom many teams would be happy. Yet, when tasked to help score against really good opponents, challenging ones, he fails to deliver.
Cousins must step up, in one way or another, if the Vikings are to find success in 2021. His skill under pressure should become better, but that is a matter of training (which they certainly are not lacking).
The Vikings are due a Super Bowl victory. The 2021 roster has a good chance. These five players are the ones which can make it happen, or rather, accelerate the Vikings towards a much desired Super Bowl attendance and victory.